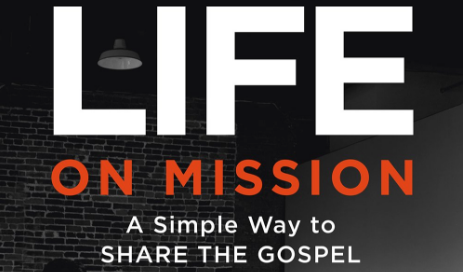 ADULT SUNDAY SCHOOL AND BIBLE STUDY CLASSES ARE AVAILABLE FOR ALL AGE GROUPS. JOIN US EACH SUNDAY MORNING AT 9:30 A.M.
ADULT BIBLE STUDY CLASSES – 9:30 a.m.
YOUNG SINGLES, Eddie Saunier
YOUNG MARRIED, Frank and Margaret Little
MEDIAN ADULT A, Paul and Harriet Lawrence & Debbie and Andy Watkins
MEDIAN ADULT B, Annette Davenport (+45 Co-Ed)
SENIOR ADULT A, Clifford Isbell (Co-Ed)
HARRIETT LADIES, Loretta Veasey and Joan Kennedy
THE BIBLE CLASS, Bob Goggins and Clyde Posey
LYDIA HOPE CLASS, Diane Bice and Joyce Whorton
RUTH CLASS, Gerry Earhart
VICTORY MEN, Rex Veasey
ADULT SMALL GROUP OPPORTUNITIES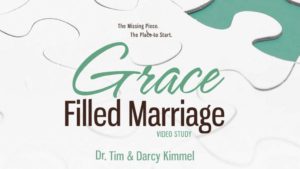 Small Group for Couples
8 Weekly Sessions
Begins Sunday, April 15th at 5 p.m.
What's Grace Got to Do with It?
The missing ingredient in most marriages ins't love, it's grace. Love inclines us to get married, but we need grace to keep that love healthy, strong and committed. More than simply "nice," grace is that game-changing ingredient that enables us to treat each other the way God treats us—even when we don't deserve it.
In Grace Filled Marriage Kimmel explores questions such as:
How can you show grace when all your spouse seems to do right now is frustrate you?
How can grace ramp up the frequency and temperature of your sex life?
How do you show grace without being taken advantage of?
How can God help you make grace the default mode in your marriage?
Whether your marriage is just beginning, seems healthy, or is struggling on life support, a deeper understanding of the power of grace will help it not just survive, but thrive.
Small Group for Adults and Teens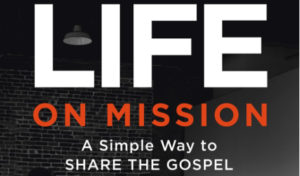 This five-session study, structured around God's Design, Brokenness and Sin, and the Gospel, God's answer to brokenness, is designed to equip believers with tools to live a life that matters and will challenge and help everyday, ordinary believers connect with God's mission as they leverage whatever levels of influence they have to bring unbelievers to faith in Christ.
BENEVOLENCE
THIS MINISTRY, KNOWN AS COINS OF COMPASSION, PROVIDES FOOD, HOUSEHOLD NECESSITIES AND OTHER ASSISTANCE TO THE LEEDS COMMUNITY. IT IS FUNDED BY GENEROUS DONATIONS TO THE COINS OF COMPASSION FUND. FOR INFORMATION AND INSTRUCTION ABOUT SIGNING UP TO RECEIVE ASSISTANCE, FILL OUT THE BENEVOLENCE ASSISTANCE FORM AND BRING IT WITH YOU TO THE CHURCH OFFICE. BENEVOLENCE HOURS ARE TUESDAY AND THURSDAY FROM 9 A.M.–12 NOON.
WHAT IS PROVIDED:
COUNSELING
FOOD PANTRY
UTILITY and TRAVEL ASSISTANCE
HOUSING and MEDICAL EXPENSE ASSISTANCE
SCHOOL SUPPLIES
BACKPACK BUDDIES
CHOIR AND MUSIC
WE ALWAYS NEED MORE WHO ARE WILLING TO SERVE IN THE FOLLOWING AREAS:
ACCOMPANISTS
INSTRUMENTALISTS
WORSHIP TEAM
ADULT CELEBRATION CHOIR
CHILDREN'S CHOIR
PLEASE CONTACT OUR MUSIC MINISTER, WAYNE MORRIS, FOR MORE INFORMATION ON BECOMING PART OF THIS GREAT MINISTRY.
ESL | ENGLISH AS A SECOND LANGUAGE
THIS CLASS MEETS EVERY WEDNESDAY AT 6:00 P.M.
NOAH | NEVER OLD AT HEART
THIS SENIOR ADULT MINISTRY MEETS EVERY SECOND TUESDAY IN THE FELLOWSHIP HALL FOR FOOD, FUN AND FELLOWSHIP. OCCASIONAL OFF-CAMPUS TRIPS ARE ALSO PLANNED TO VISIT LOCAL AREA ATTRACTIONS.